Clive Hawkins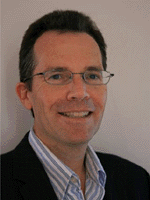 Clive Hawkins is the founder and owner of the Web Search Workshop. Having pursued a career as a direct marketing specialist within the publishing and retail sectors, Clive became involved with online marketing in the early days of the World Wide Web, soon after 1995.
As the use and applications afforded by the Internet grew during the late 1990s, he recognised the need for businesses to be found through search engines - at the time, the leading tools were headed by AltaVista, Lycos and the Yahoo directory, as well as the nascent Google search engine.
After a year or so developing his search engine optimisation skills and techniques, Clive launched the Web Search Workshop in the UK in May 2000. The business grew substantially each year and led to the formation of the sister company, The Web Marketing Workshop, in 2003, which offers a wider range of online marketing services to existing and new clients.
Clive Hawkins has been actively involved in the development and promotion of search engine optimisation and marketing, including writing a series of articles for Practical Internet magazine in the UK. He also provides a number of search engine optimisation training courses as well as helping companies and organisations use search engines more effectively as a business tool.
Clive's business philosophy is simple: "I expect to provide all clients of the Web Search Workshop with a quality of service that I would expect to receive myself - knowledgeable, effective and responsive. Successful results and increased business for our clients is the lifeblood of our business and the Web Search Workshop takes pride in providing a personal service that gets results and really understands the needs of our clients."
If you would like to have an initial discussion with Clive Hawkins, or any of the Web Search Workshop's marketing specialists, please contact us now on 02 8011 1378.